Today I finally went and got my hair cut.  I can't believe it had been since July '09.  Yikes!
And because I waited so long, I had to cut off a little more length that I really wanted to. 
The end result… shorter, some layers, and the bangs are back!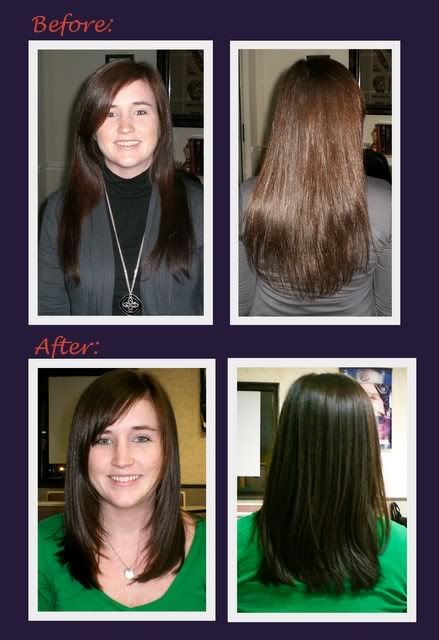 These after pictures aren't the best, but you get the point!  Hopefully tomorrow I'll be able to fix it a little better myself.  For some reason it never looks right when styled at the salon.  It definitely feels lighter and healthier though.  I'm a happy girl :)